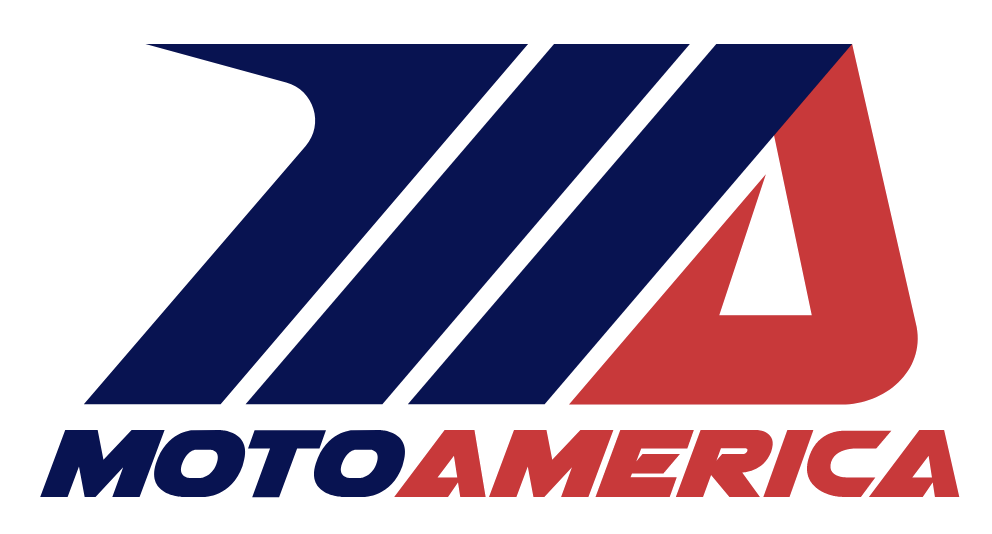 I'm doing my first national race events with MotoAmerica this year! A lot of preparation has gone into getting on the national stage. This list is more of a brain dump of the things we've had to do to get there. I wanted to offer a behind the scenes look at what it takes to race at this level, because I don't think people realize just how much effort goes into a successful race program.
Setting Goals & Expectations
My goals for MotoAmerica this year were simply to sign-up, get approved to compete and get on the track. Of course it is impossible to not think about qualifying times and race results, but I'm trying not to set that expectation in order to reduce stress. There is still so much to learn by being in that environment, so I'm going to focus on learning and enjoying it regardless of the results.
Registration & Credentials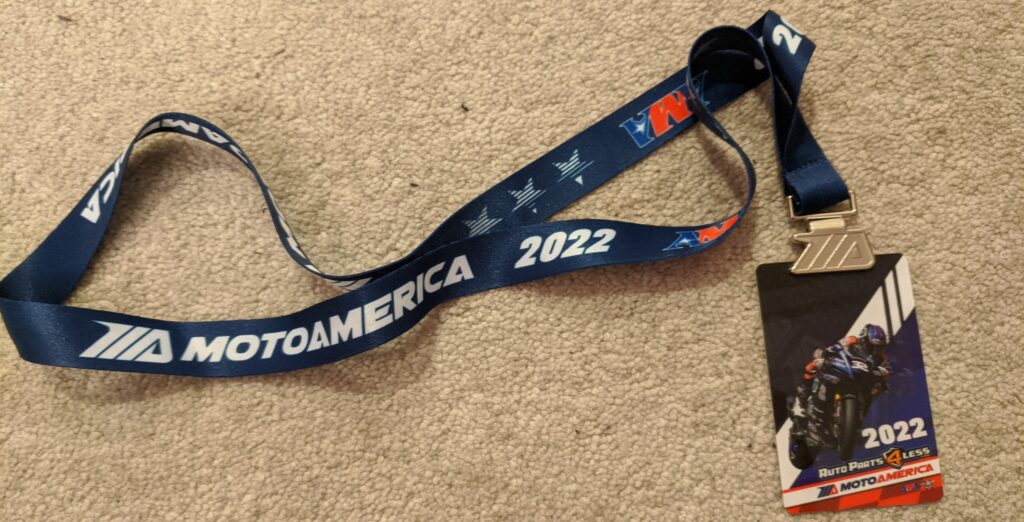 There is a LOT of paperwork required to be eligible to race with MotoAmerica. There are steps on the MotoAmerica Competitor Info website, which then translates to filling out a bunch of paperwork, getting sign off by your local race org to prove you are eligible for a license, and then submitting it all via MotorsportReg. After getting your initial license approval you have to fill out forms for pit space registration, individual event registrations, and a few other things I'm forgetting. To be honest the entire process was not straightforward. At this point I think I'm good to go as I've completed the entire list of items on the competitor site, and I have stopped getting reminder emails from MA about things they are missing from me. The MA staff have been extremely helpful getting me all sorted via email.
Track Experience
This year we've chosen to race The Ridge and Laguna Seca. Being my home track, I am very comfortable with The Ridge and we have a good idea of what to expect once we get on track. As of writing this I have never been to Laguna. Since I'm doing the full season next year, I chose to add Laguna to our 2022 program because I wanted to get some experience racing at a brand new track. To prepare, I have been putting some laps in on the race simulator with iRacing. I am also flying out with a Track Time coach in early June to make sure we get some seat time and know which way the track goes. To make logistics easier, we are going to fly in with our gear and ride Ninja 400s that we have rented. Huge shout-out to Fun Track Dayz and Feel Like A Pro for hosting us.
Bike Build
I decided that I wanted top-level competitive machinery this year, especially with the rule changes making it unclear if a stock motor would even be competitive enough to qualify. Ultimately I went with an Attack Performance R6 because they could meet our build timelines, and have repeatedly shown they are willing to support their product. Attack has also shown a willingness to share race data and bike development information with their "Ask a Superbike Genius" series on YouTube, which strongly aligns with Open Source Racing's ethos. We get the bike early next month and will have two separate events to test it at prior to the big race weekend.
Pit Presence & Presentation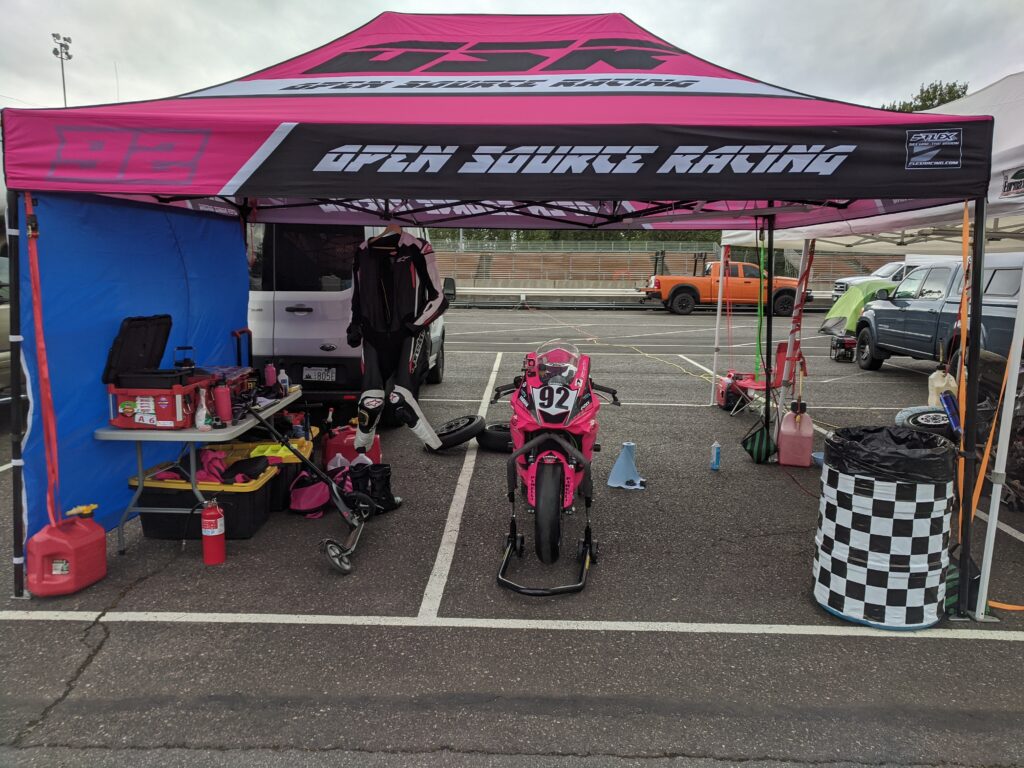 Being a professional series, MotoAmerica requires certain sponsor logos on your bike, jerseys and leathers. I worked with Flex Racing to put together a package that got me everything I needed for team jerseys and matching canopies. Flex did a fantastic job with our setup last year, so using them again was a no-brainer. The main change we made over last year's design was to make the canopy tops solely branded with the team logo so they are reusable over the years, and have chosen to showcase my sponsors using side-walls and team jerseys. Inline4Designs helped me put together a graphics package for the bike, and I also got some help from KP12 Graphix for additional pit presence stuff like stickers and decal kits for our e-bike + tire cart.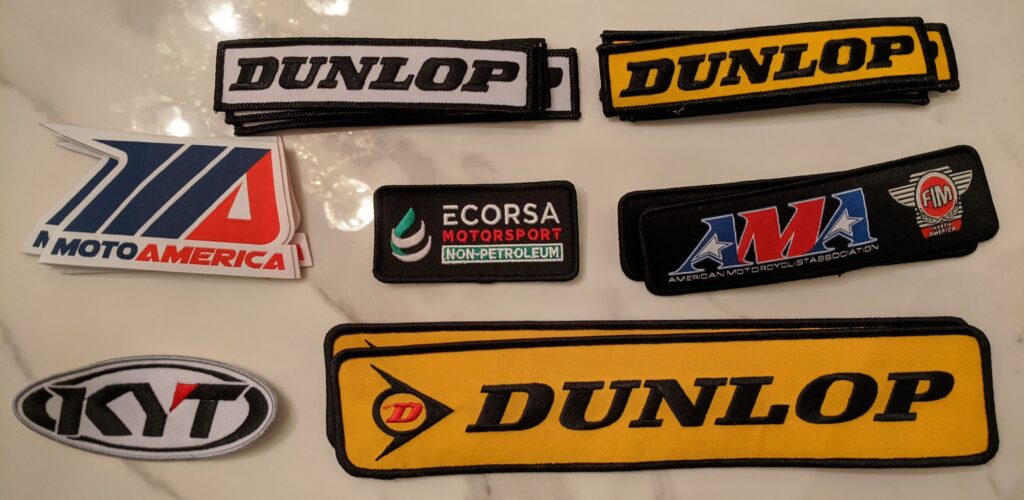 Additional Pit Equipment
Most local race orgs don't use a hot-pit like MotoAmerica does. This means you need some additional equipment. Namely another 10×10 canopy (and tie downs!), another set of warmers, and another generator. To make transporting things back and forth easier we also got a good Tipke Folding Cart which seems to be the de facto standard in the paddock these days.
Personnel
There is no way to race MotoAmerica alone. The rider will need help for things like getting the bike through technical inspection, getting tires changed, fuel, grid positions, transporting equipment to/from hot-pits, etc. When working with my crew chief / mechanic we decided that as the rider I will not be touching the motorcycle for any reason other than riding it. This will allow me to free up mental space and focus on purely executing as a rider. In order to do this we determined we need a minimum of two people other than myself. We will likely have a 3-4 person pit crew this year. We're using local club race events to try to get some team experience so hopefully things gel smoothly by the time we get to the main event.
Spares Package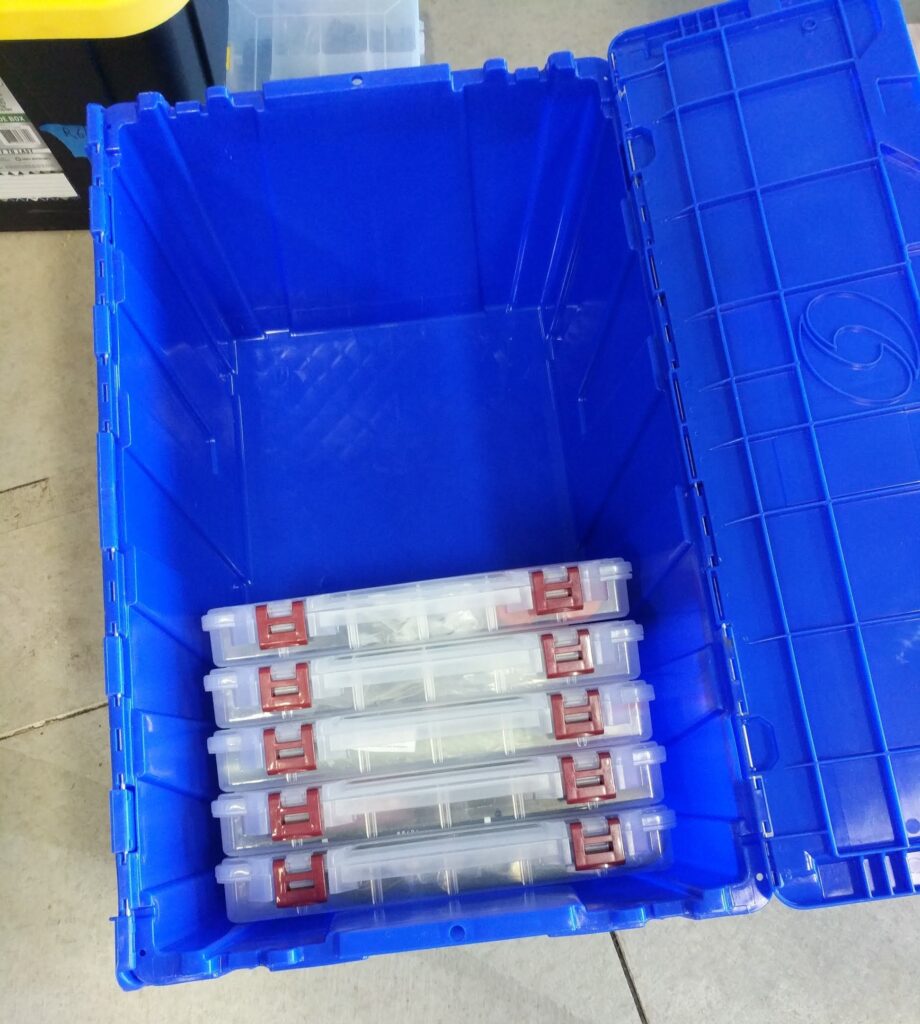 Things can get chaotic very quickly at the race track, and we don't want to risk not making the grid on account of something we could have prepared ahead of time. Thus, we've put together an extensive spares package that we'll have with us should we have a spill or mechanical failure during the weekend. Everything is neatly organized and labeled, and we have a separate spares kit & barebones tool set just for hot pit so that if we need to fix something quickly during qualifying we can get it done all in the hot pit without having to bring the bike back to our main paddock area. Where it is needed, all parts have been pre-drilled or fabricated to make sure everything is a simple bolt-on to the bike when under time pressure.
Retooling & Reorganization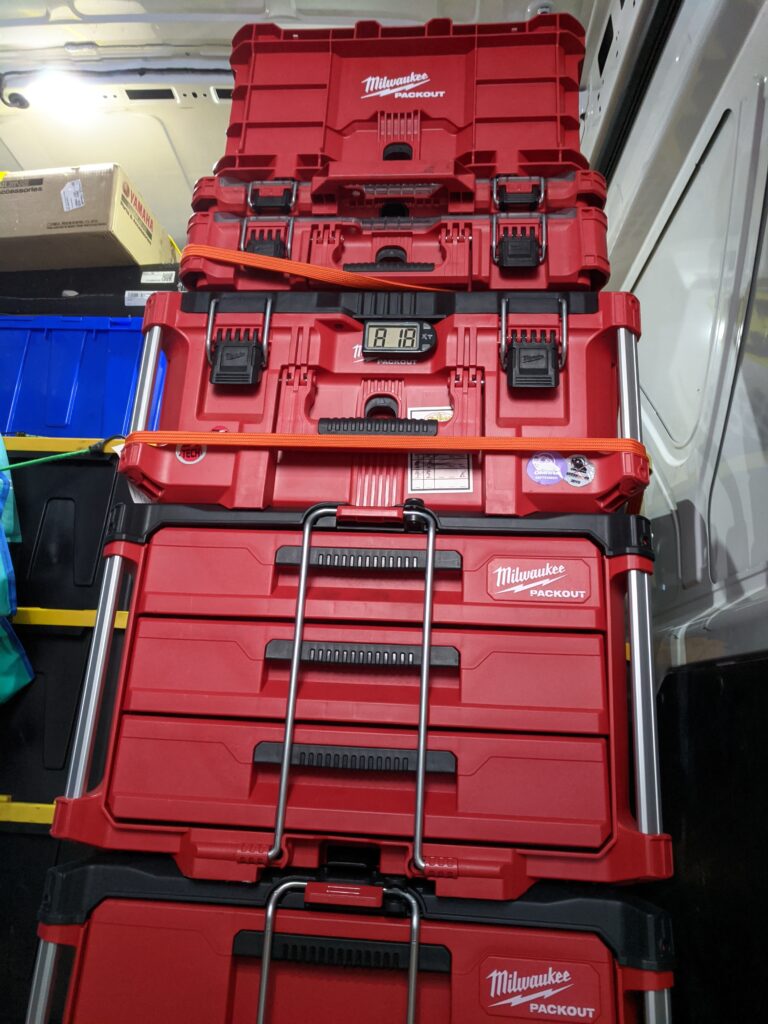 I largely retooled and reorganized my race program to adhere to MotoAmerica's procedures & logistics. Having previously used mostly hand-tools, I decided we needed to get a set of power tools to make working on the bike easier (ever tried to change a rear sprocket without an impact gun?). After trying a few options, I've chosen to go with the Milwaukee M12 tool line. I went with Milwaukee largely for their performance, quality and vast tool selection. Having everything within the same system means we only have one type of battery/charger to worry about. Everything is housed via Milwaukee Packout boxes, which means everything is modular and configurable to make sure everything is exactly organized the way we need it. I have started using the Packout drawers for both tools and hot-pit spares and have been pleased so far. If anyone knows someone at Milwaukee and wants to join the team as a sponsor please send them my way. 🙂
Conclusion
There's a lot that goes on behind the scenes in order to get to MotoAmerica. This list is by no means exhaustive of what I've had to do to get there, but it should give you an idea of just how big of an undertaking this was. If you'd like to watch all the action be sure to check out MotoAmerica LivePlus, or just come out to an event and watch in person. Thanks for reading. Wish me luck!